Due to Covid cases within our congregation, we are scaling back to Sunday morning worship ONLY for the next week (11/29). We will not run our bus ministry or have any other meeting or service until December 6, at the earliest. We also regret to announce that we will NOT be presenting our traditional Christmas programs this year. This includes the children's program and our Christmas cantata and drama. Our board will reassess the situation at the end of these two weeks and make decisions about our schedule going forward.
We will be live streaming the Sunday service.
Thank you for your support and your prayers as we navigate through these difficult days.
---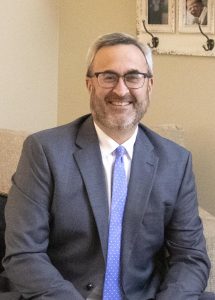 It is my distinct honor to welcome you to Calvary Bible Methodist Church. We are a congregation of people from various backgrounds and cultures with different ideas and personalities all assembled as a unified body with a common goal, to see Jesus Christ exalted and His message proclaimed to as many who will hear. We welcome you to join our church family, to worship and study God and His inexhaustible attributes, to fellowship and serve one another as fellow citizens of Christ's body. We are a fundamental Bible believing church that has its roots in Methodism but independently believes in the principles established in Gods holy word. We are careful to live uprightly and Godly in this present world with a love for God and for others. We have a bus that picks up children and adults every Sunday and we are actively involved in our community. We welcome you to join us this Sunday as we exalt and worship God with thousands of believers across the world.
Pastor Mark Potter
Experiencing God ~ Equipping Believers ~ Evangelizing the Lost